Make your event stand out and attract the maximum donations! Raise more with the right fundraising entertainment ideas! Find out how!
Fundraising needs to be fun! A serious cause needs to be put in the limelight in just the right way to help attract the right kind of donors to it. With more and more ideas coming up for fundraising, how can you be sure that your event will stand out?
Well, the simple answer would be to do something not everyone thinks of for your fundraising event! And don't worry, you don't have to wait for the light bulbs to go off either! We have you covered! Below is a list of the five most popular methods of making your fundraising event a magnet for donations!
5 out of the box ideas for your fundraising event:
 Standup comedy

 Ventriloquism

 Scavenger hunt

 Talent show

 Theme parties
Contact Mark Crocker today to light up your fundraising event with laughter!
Humor, laughter and fun are great ways to get your audience interested in your cause. Why wouldn't somebody want to back an organization which knows how to be captivating? Standup Comedy is a great way to get the interest of possible patrons be it young entrepreneurs or established seniors!
Add to this a twist with ventriloquism and you have a fun fundraising event which people are lining up for! Comedy and ventriloquism are one of the best ways to engage your audience while still maintaining the importance and urgency of your issue!
With professional and famous artistes like Mark Crocker, you can ensure that your event gets the spotlight it needs with the assurance that your message is being broadcast and people are actually listening to what you have to say!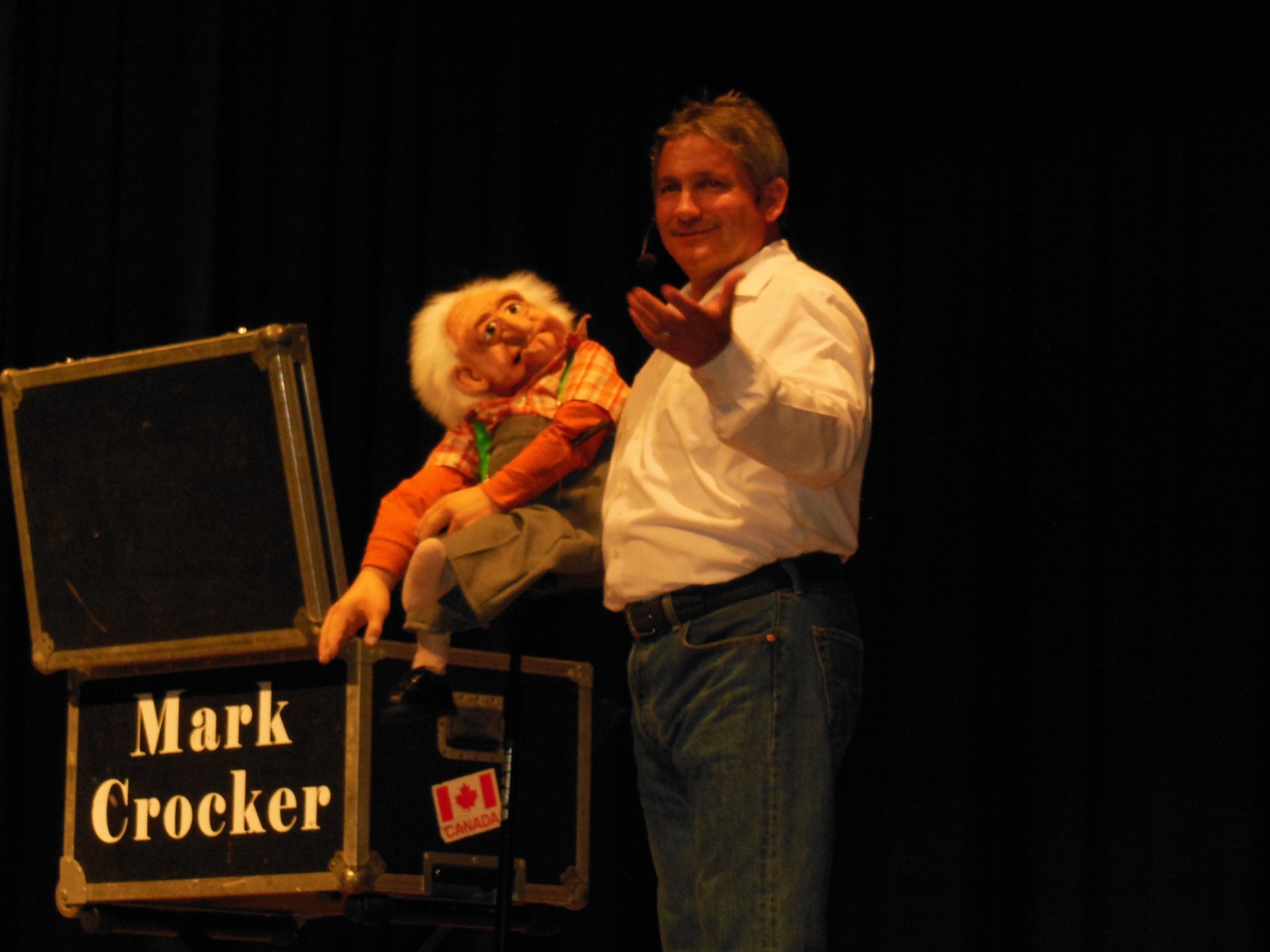 Engaging your audience in a trip around the city with cause related clues which would eventually lead them to a buffet with soft music or a comedy show can also get your possible patrons to experience and relate to your cause as well as give them a reason to remember and talk about it, thereby expanding your reach!
A talent show can get more patrons for you in the form of participants as well! A city wide talent show could help you raise funds for your cause with a promise of fun, entertainment and interaction to your audience! It could even help you raise awareness about your cause on a larger scale!
Another big hit with audiences who are likely to be valuable donors to your cause are themed parties! You could set up a hall with a theme which works well with your cause and hire comedians like Mark Crocker to add more life to the party! It could give your fundraising event just the hint of mystery and fun it needs!
Make fundraisers fun!
In the seriousness of the cause, most of us forget the importance of creating the right image for our donors. With the right entertainment idea for your fundraising event you can get the message across and also keep your donors hooked to your organization!
Raising funds is easier and happier with Mark Crocker! Schedule your event today!